Brazil
TGHN and Brazilian institutions have been building a very fruitful partnership since the Zika epidemic.
Based on the experience with REDe, the Research Capacity Network, TGHN is expanding and strengthening collaborations within the country. In 2019, Fiocruz signed a MoU that started a new cooperation phase with TGHN, which led to the institutional knowledge sharing hub and also to the Foundation becoming the articulator of a regional Latin American, network, taking the leadership to the South.
Coordinating Centre: Fiocruz

The Oswaldo Cruz Foundation (Fiocruz) is one of the most prominent Institution of Science and Technology in Health in Latin America. It is affiliated to the Brazilian Ministry of Health, and its mission is to produce, disseminate and share knowledge and technologies, aiming at strengthening and consolidating the Unified Health System (SUS, acronym in Portuguese for the Brazilian public health system) and the promotion of health and quality of life for the population.
Since its foundation in 1900, Fiocruz has been dedicating its actions to respond to the most common diseases that affect the Brazilian population. For its scientific contribution, the institution is considered a reference in research and treatment of Chagas disease, yellow fever, dengue, Zika, malaria, TB, HIV/AIDS and others.
Besides its presence in all regions of Brazil, Fiocruz has historically maintained a strong international presence through cooperation and exchange with others health and science and technology institutions and international agencies in more than 50 countries in all continents. International cooperation has always been a value and a commitment for the Foundation. Nowadays, the institution has six WHO collaboration centers.
Since 2019, Fiocruz has a collaborative and open access knowledge hub, which aims to strengthen networks and improve capacities for public health research regionally and globally, by providing a vibrant virtual environment where professionals, students and researchers can share experiences, knowledge, resources and research tools.

Team: coming soon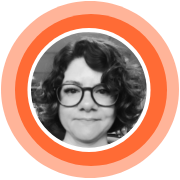 Flavia Bueno, Phd in Global Health
Fiocruz Lead, Oswaldo Cruz Foundation (Fiocruz) and The Global Health Network
Flávia graduated in Psychology, and is also a Public Health Specialist, holding a Master's degree in Public Health (sub-specialty Public Policies and Health) with a dissertation in international cooperation in HIV/AIDS and borders. Flávia participated in the 2013 class of the Edmundo Granda Ugalde International Health Leaders Program of the Pan American Health Organization (PAHO/WHO), and worked as the Information and Knowledge Management Lead at the South American Institute of Government in Health of the Union of South American Nations (ISAGS/UNASUR). Flávia holds a PhD in Global Health and Sustainability at the Faculty of Public Health of the University of São Paulo (FSP/USP), and is motivated by building horizontal international collaborations, with a view to strengthening and valorising the knowledge produced in the Global South by researchers and communities. Currently, she coordinates the Fiocruz Hub at The Global Health Network, working within the Coordination of Information and Communication at the Fiocruz Vice Presidency of Education, Information and Communication (VPEIC).